Anyone who knows me knows that I love Anthropologie. I've worked for the company for over 4 years now and their products and creativity never cease to amaze me. Now that I've been working at home for awhile, I've started to drift into a funk and get distracted more easily. I've decided that now is the perfect time to revamp my home office, and where better to get inspiration from than Anthropologie. I'm a strong believer in a productive work space. If you're having trouble staying focused and motivated, that may mean that you need to change up your space to allow for high performance.
Statement Chair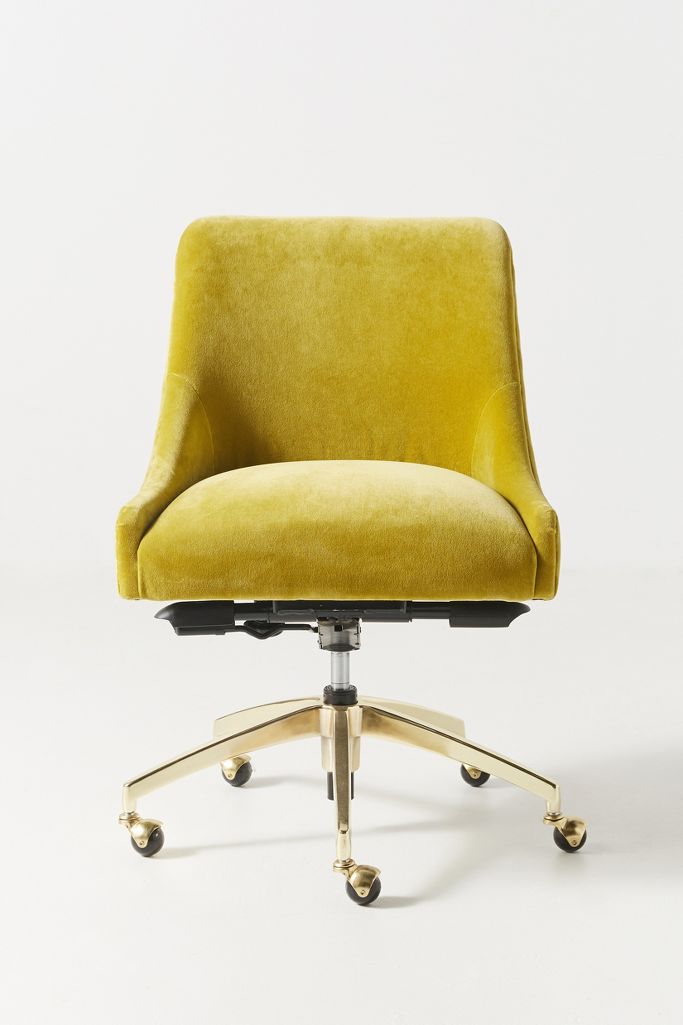 Like any great outfit, an office can also benefit from a statement piece. While there are many intricate parts of an office space, I'd argue that the chair is one of the most important parts. If you're not comfortable in your seating position you'll be too distracted to get work done. Upgrade your space and your comfort with a unique chair. This Elowen Swivel Desk Chair from Anthropologie is the perfect combination of comfort and cool. It will will bring the whole space together visually by adding texture and a vibrant pop of color.
See in Style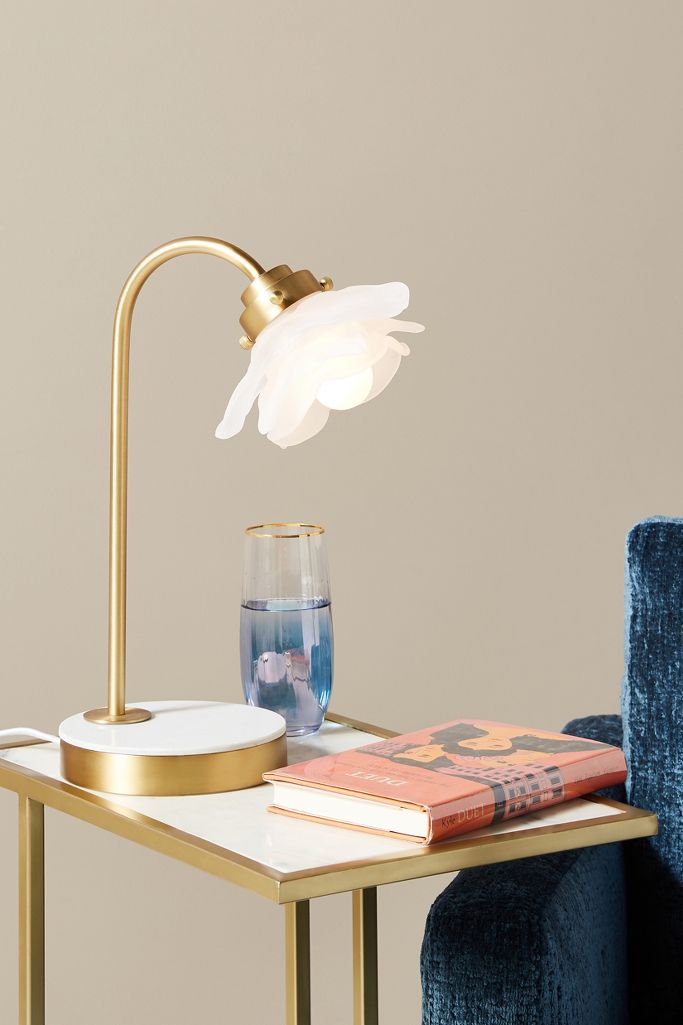 Trade in your boring Staples desk lamp for something stylish and unique. This Blossom Task Lamp from Anthropologie is an unexpected pop of style on a desk. The gold accents add a touch of elegance and sophistication. Lamps are another great option for a statement piece in an office if you don't want to add a funky chair.
Vision Board

If you've been following me for a while, you know the importance of having a vision board that you can look back on often. I love this Acrylic Desk Display because it's small enough to fit on your desk and hold your vision board. Add photos of your goals, family, places you want to vacation, etc. to keep your motivated to work hard and focus on your goals.
Get Organized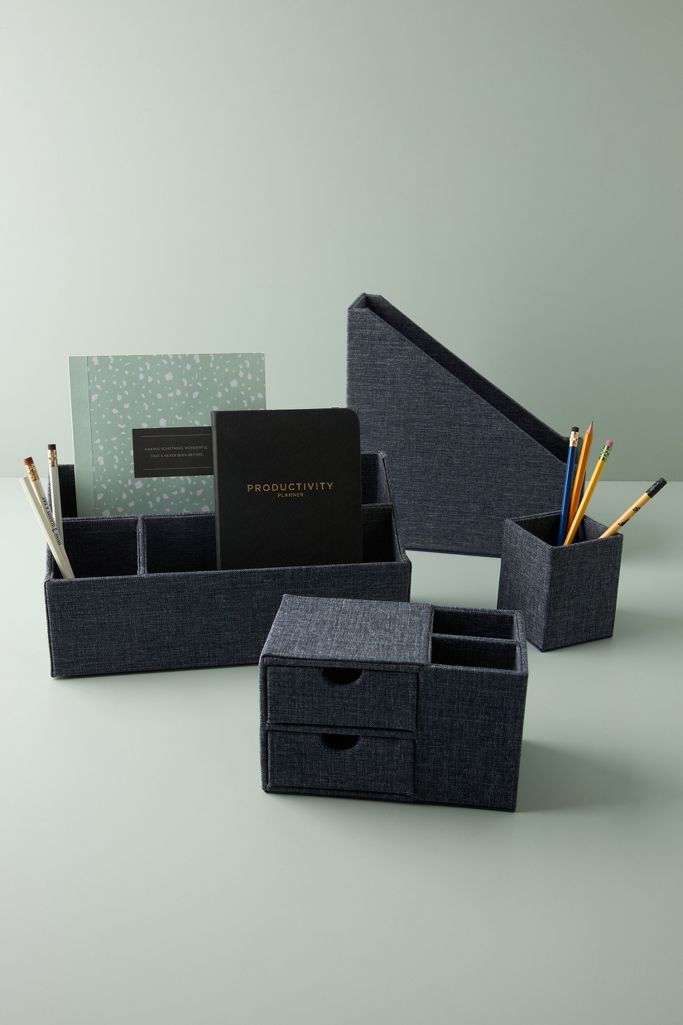 You can't have a successful home office without proper organization. Stay orderly and in style with a desk organizer that is consistent with your office aesthetic. This Indigo Desk Organizer has various holders allowing every desk item to have a space. It is important to stay organized so you don't have to waste searching through your desk for your everyday items.
Add Life
I love adding life to my desk by keeping flowers or a plant. This Lenora Decorative Vase adds a cool pop of color. This works well as a decorative vase as well as a flower pot. Adding plants to an office creates a more lively, positive atmosphere.
Adjusting and reorganizing your office space will keep your motivated and productive. Which products would you add to your office? Comment below.
Connect with me:
Instagram: @vitamincgreentea
Personal account: @gabbywalters13