Tis the season to be merry! There are so many magical aspects of Christmas. From the decorations, to the music, to the gift giving and time with family, it truly is the most wonderful time of the year. One of my favorite parts of the season is the decorations. I love the lights and all the little decor pieces around the house that add a subtle pop of joy. In my perspective, decorating your home for a holiday/season contributes to elevated living. You may be surprised to find how much adding some flare to your home contributes to your mood. Each year I get so excited to see what Anthropologie comes up with. This year they did not disappoint. Here are some of favorite Anthropologie Christmas decor pieces of the season.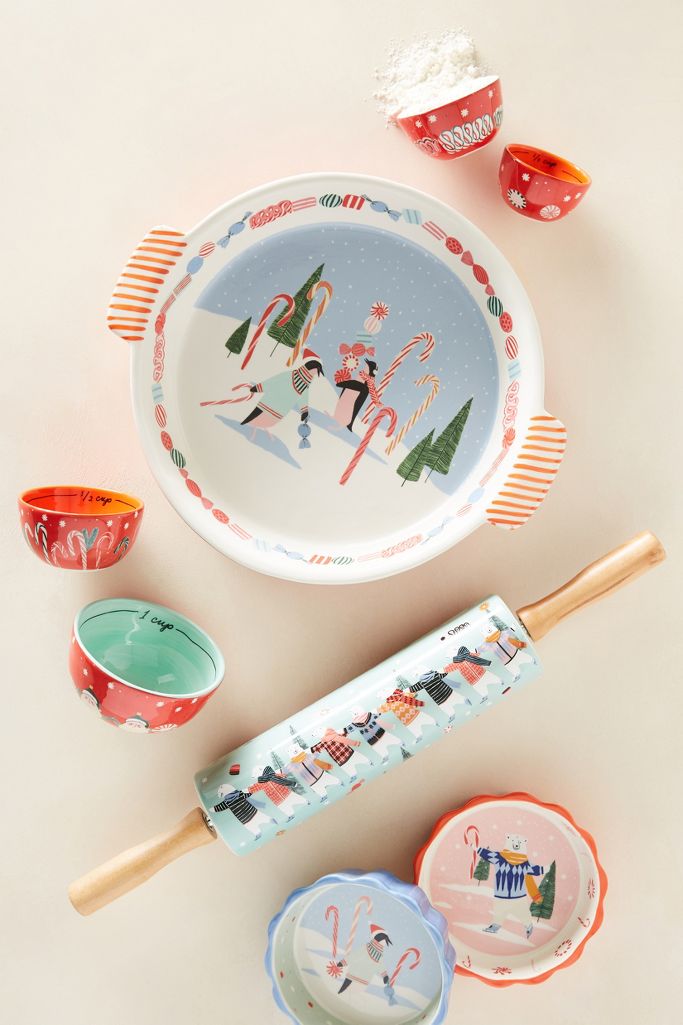 George & Viv Very Merry Pie Dish
I don't even bake pie, but this dish makes me want to start! This pie dish is so festive and cute. It definitely makes baking more fun and is a great piece to break out during the holidays. I am definitely going to pick one up for myself so my sister can bake one of her famous apple pies in it.
Capri Blue Fir & Firewood Jar Candle
I take one wiff of this candle and I feel like I have been transported to a quaint cabin in Maine. It makes me want to put my feet up by the fire and cozy up with my softest throw blanket while watching classic Christmas movies. Basically, this candle smells like Christmas and will instantly make your home feel 10x cozier as soon as you light it.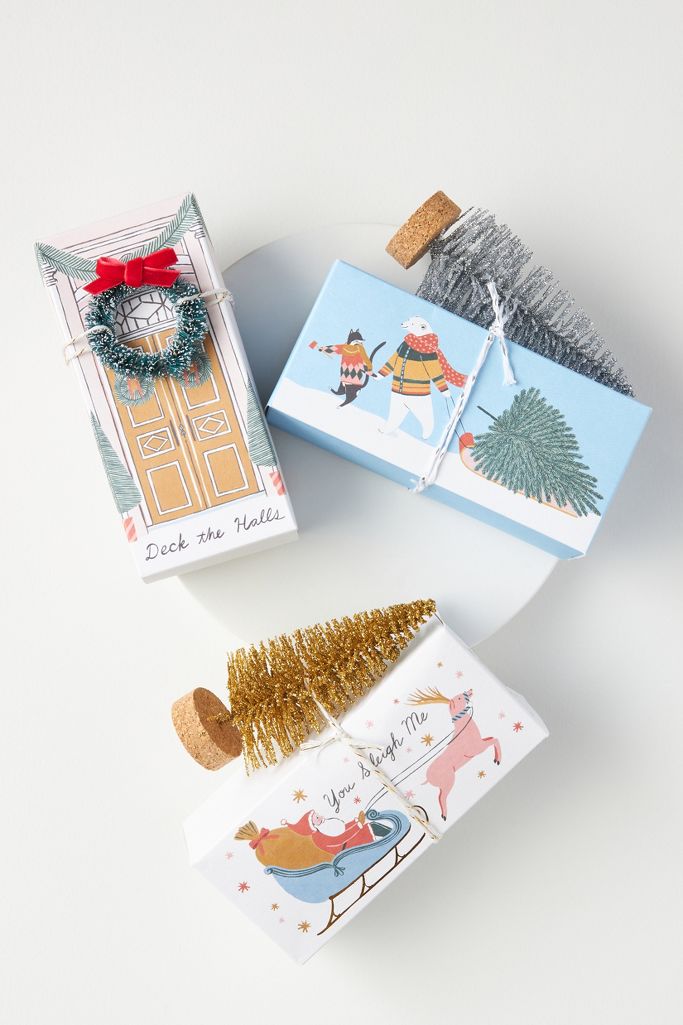 George & Viv Holiday Hand Cream
In the winter my hands get very dry so hand cream is always a must. If I'm going to be using hand cream anyway why not use one that smells like Christmas spirit! This holiday hand cream comes in the dreamiest packaging, making it the perfect, simple Christmas gift. I love having little trinkets that I can look at throughout the day to bring me joy, and this hand cream packaging definitely does just that.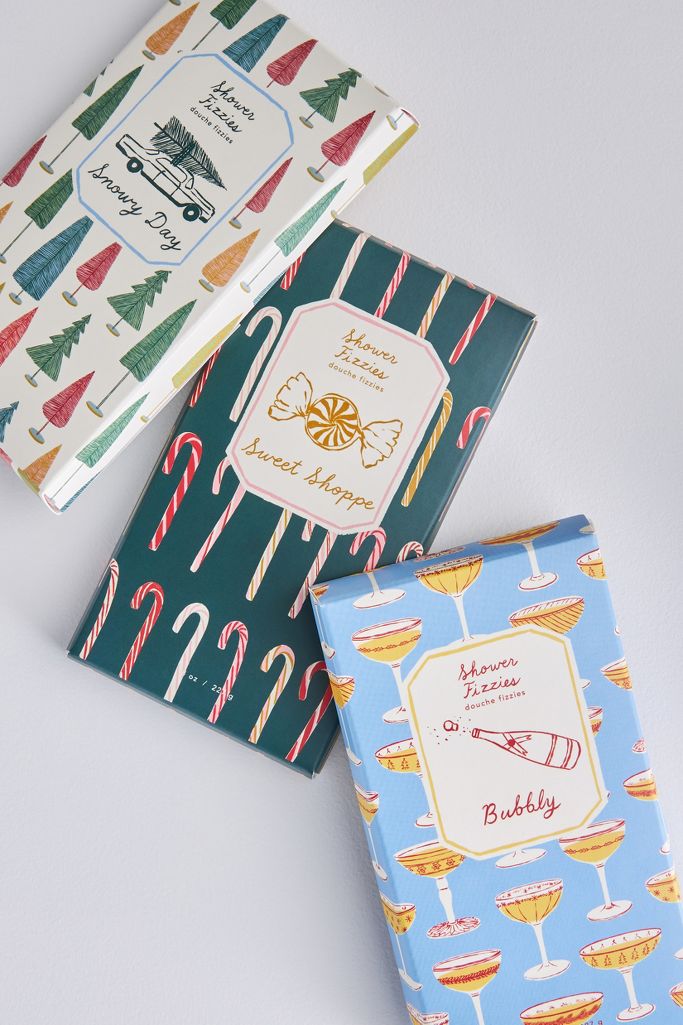 George & Viv Holiday Shower Fizzies
Before I saw these, I didn't even know shower fizzies existed. Turns out those with bathes aren't the only ones who can have fun. Goodbye bathe bombs, hello shower fizzies! These fizzies turn your shower into a spa-like experience, while giving you a taste of the season with scents called bubbly, snow day, and sweet shoppe. I love that bathe bombs are an inexpensive, cute gift, but the issue is that not everyone has a bathe tub, and even if they do they may not take bathes. It's safe to say everyone has a shower so this is a great alternative to gifting a bathe bombs.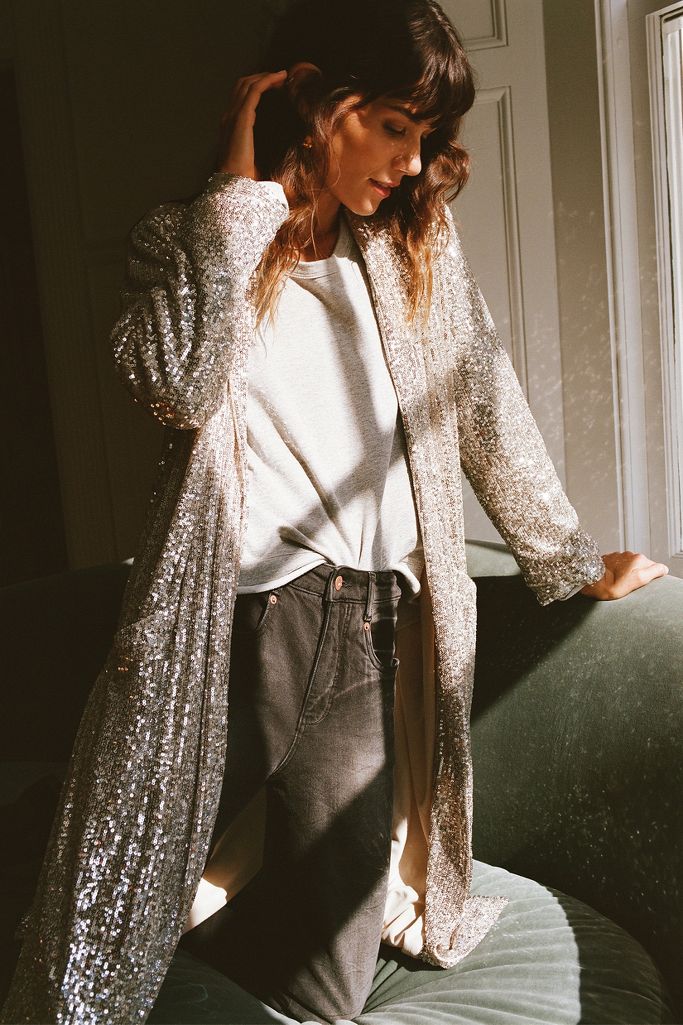 Dulcinea Sequined Duster Jacket
This isn't exactly Christmas themed, but it is definitely festive! The holidays is the perfect time to look sparkly and bold. This is the perfect piece to add to your wardrobe if you want to add some glam to your outfits this holiday season. This pairs really well with a t-shirt and jeans, or with an all black ensemble.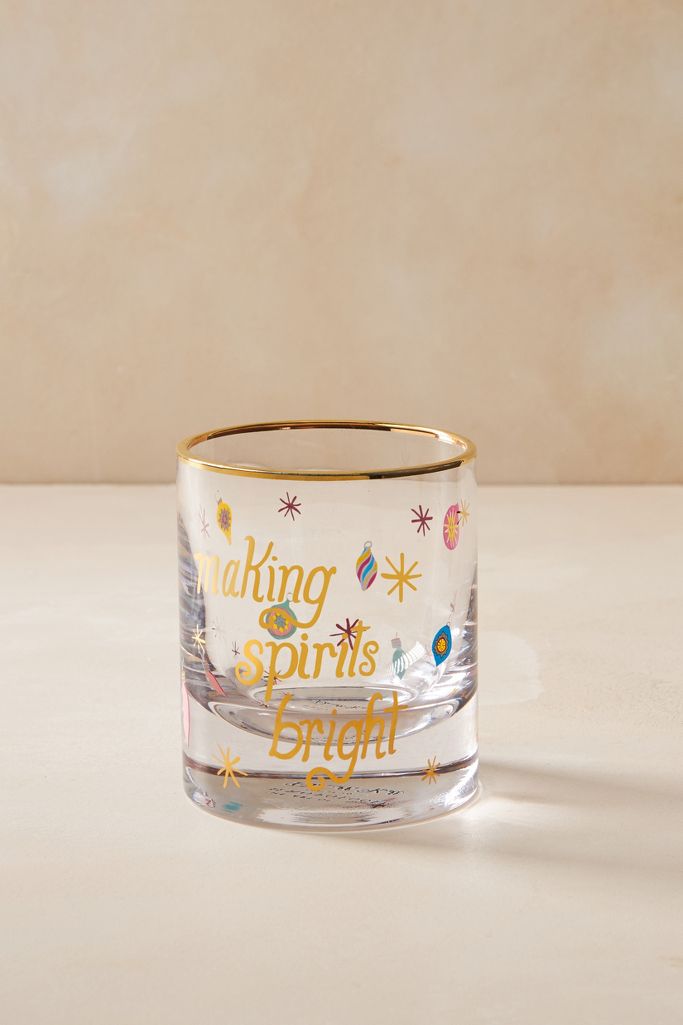 Danielle Kroll Making Spirits Bright DOF Glass
Christmas mugs normally get all the praise but how about a Christmas glass! Whether you drink a cocktail out of it or a glass of water, this glass will lift your spirits and add festivity to your day. This holiday season I want to embrace every opportunity to make spirits bright.
How do you plan on making your home more festive for the holiday season?
Follow my blog for more lifestyle and wellness content.
Connect with me on Instragram