It's that time of year again. The time of year when we all start prepping for pool nights and popsicle sticks, bikinis and barbecues, and happiness and hot dogs. Money that has been tucked away in savings accounts starts being withdrawn from the bank so it can be put towards a shiny new vacation. I love summer. I love the fresh air, the freedom, and most importantly spending quality time with my friends. Sure, you can do this all year long, but something about summer makes it feel special. While summer has always been a special season to me, it can also become a bit tricky to navigate the scorching heat and sweat strained Saturdays. Read on to see my top picks of summer pieces that help me to survive the season.
Sunscreen
At this point I think we all understand the importance of wearing sunscreen on a daily basis. Sunscreen's many benefits include reducing risk of skin cancer, protecting against sunburn, avoiding inflammation and redness, preventing wrinkles and fine lines, and more. When it's super hot out I tend to skip makeup (melted makeup is a big no-no) and instead opt for a fresh faced look. I love the Supergoop! Glowscreen Sunscreen SPF 40 because it gives me an even base and sun protection along with a healthy glow.
Birkenstocks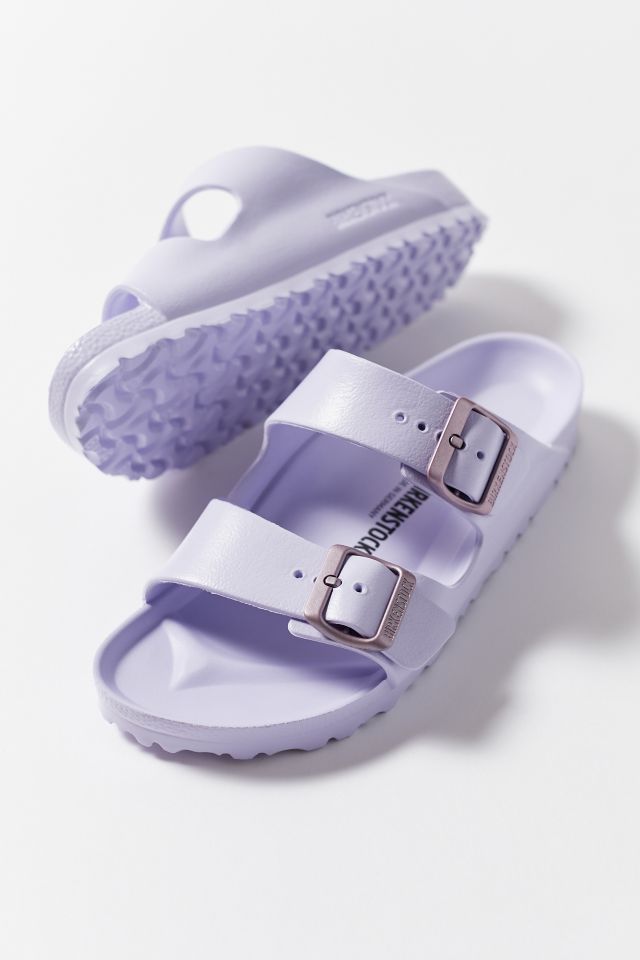 I remember in high school my best friend wore Birkenstocks and I judged her. Oh, how the turn tables have turned (shoutout to all my Office fans!). Birkenstocks have been around for ages, but they seem to really be gaining popularity in 2021. With designer brands like Louis Vuitton coming out with similar styles, these chunky mules are becoming a go-to for both men and women. I love how effortless and cool this shoe is. Not only does it give you a laidback look, but unlike perfectly tousled beachy hair, it actually is laidback. Just slide your foot in and voila, you're ready to go!
Wide rim hat
On a sunny day, a wide rimmed hat can really save you from the summer sun. It protects your skin and eyes from the sun while being the perfect statement piece to pull an outfit together! I have posted about the Cali Trimmed Rancher in the past and I'm going to again because I truly love it! When I went to Mexico this hat saved my skin from the scorching hot sun!
Lip Balm
Sun bathing will not only dry out your skin, but also your lips. While I was in Mexico a couple weeks ago, I forgot my lip balm a couple times when I went out, and I came home with extremely dry and chapped lips. Lips are often overlooked when you think about protecting your skin from UV rays, but they shouldn't be. Like other parts of your body, sun can damage your lips can cause redness and thinning. I love using Smith's Rosebud Salve to keep my lips hydrated and moisturized. These lip salves are amazing because they are so smooth and creamy and they come in a variety of flavors and tints. For extra sun protection you can opt for a lip balm that contains SPF. Supergoop! SPF 30 Play Acai Lip Balm will protect your pout from the sun's harsh rays while locking in moisture.
Water bottle
On a hot summer day water is a MUST. You probably don't need me to go over the endless benefits of hydration- by now you know. Basically is a lifesaver and you need to be sippin' on it all day long, especially when the temperature rises. I love drinking from a reusable water bottle for two reasons. 1. They hold more water than the 16 oz water bottles I buy
2. Aesthetically pleasing packaging makes me more motivated to drink
I got this gorgeous crystal water bottle when I was in Tulum and I absolutely love it! The rose quartz gets the good vibes flowing while the water keeps me hydrated. Win, win! If you're not a fan of guzzling tons of water, check out my Quick Detox Water Recipe to find out how to make a simple, detoxing, and delicious glass of water that you'll actually want to chug!
Sunglasses
Sunglasses are a constant summer staple that everyone has in their closet. In the cooler months I forget that sunglasses are for more than just fashion- in the summer they are essential! Pick up a cute pair and say goodbye to the days of squinting and shading your eyes with your hand. If you are in the market for a good pair of sunglasses I recommend the Ray Ban Wayfarer Ease. This is a high quality and super classic pair that will hold a place in your closet for years to come. I've had these sunglasses for about 8 years now and they are still in great quality.
I hope they tips help to elevate your warm weather experience. Comment below what your summer must haves are!
Follow my blog for more lifestyle and wellness content.
Donation:
Want to make a contribution to the blog? Click here.
Connect with me on Instagram:
Follow me on Pinterest: