Anyone in need of a date with themself? I know I am! I love taking myself out and treating myself to something special. When I was younger I didn't like spending time alone, but now I have learned to truly appreciate my own company. If you find yourself always craving the company of others, I would encourage you to start spending more time alone and appreciating what time alone can offer you. Normally this time allows you to learn more about yourself, grow, and manifest the life that you want. When I want to spend some time giving myself love and nourishing my soul, I opt for a pamper night. I love pamper nights because not only do I love taking care of my body, but I also love how relaxed and centered I feel when I take care of myself. I make an effort to be mindful during my pamper nights so it can be an elevated experience. If you have been feeling stressed and in need of a self care night, read on to learn which Target products will give you a successful pamper night in.
Comfy Pajamas
Comfort is key and comfortable clothing is essential for a self care night. If you are pulling on your clothes or constantly adjusting, you won't feel good and be able to reach the relaxing and centered space that you want to be in. When I am being intentional with my self care nights, I like wearing comfortable pajamas that also look attractive. When I look good and feel comfortable, I feel good about myself and am more open. I love this Above Stars Satin Pajamas Set because it is soft and looks elegant. I love the pink color because it adds such a beautiful, feminine touch.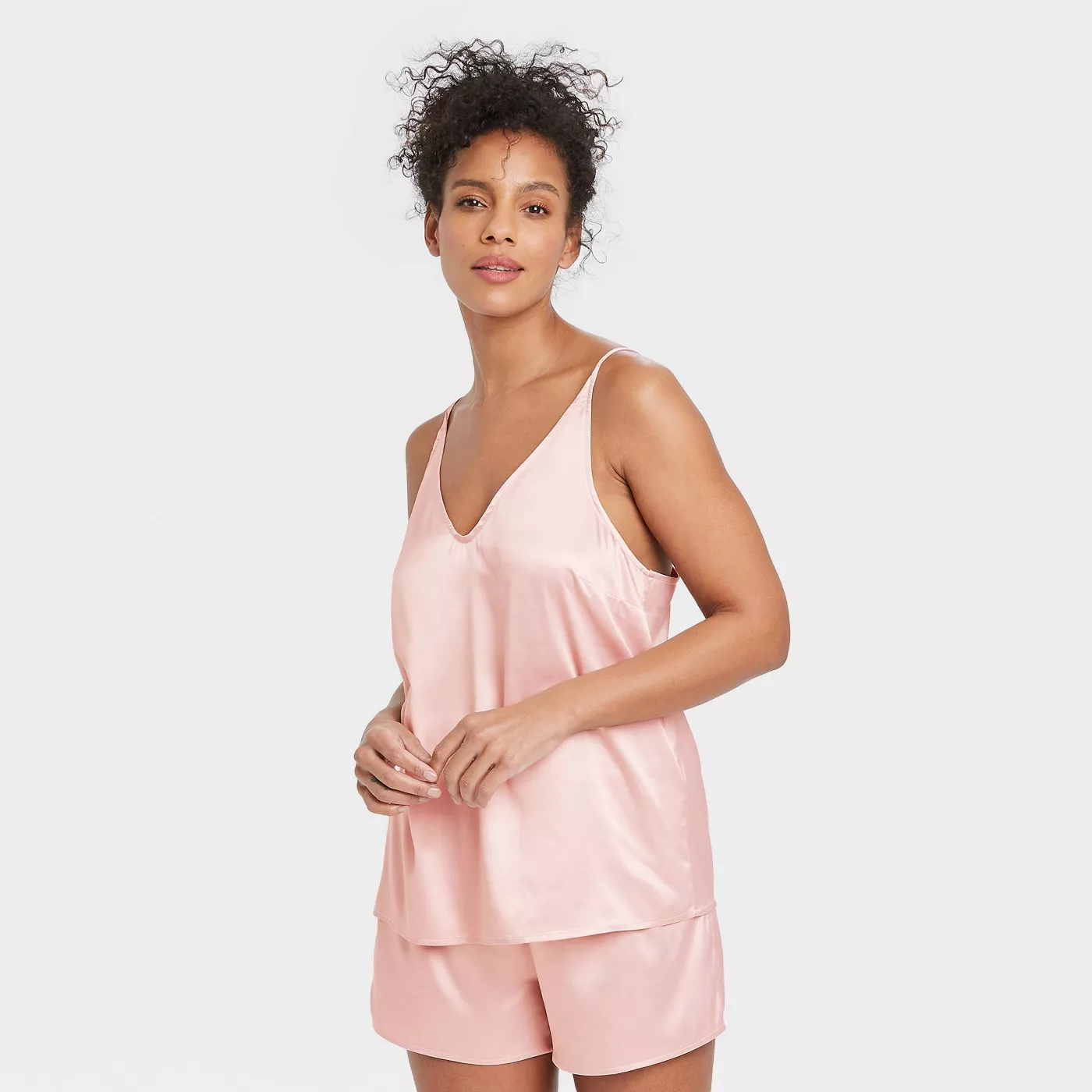 Gratitude Journal
Practicing gratitude is a way to recognize your blessings and be more content with your life. This Green Inspired Simply Grateful Journal is a guided journal filled with quotations and journal prompts. I like using guided journals because I find that they keep me feeling inspired and they give me ideas of what to write about when I am having writers block. Starting and ending your day with gratitude is a great way to program your mind to see the positive. Cozy up on the couch in your comfy pajamas and reflect on the beauty in your life.
Water Bottle
Drinking water has an abundance of benefits and is essential for proper bodily function. Pampering your body is about caring for it in all ways, inside and out. Drinking an ample amount of water is an extremely easy way to elevate your overall performance and health. Fill up a water bottle, like this 17.5oz Double Wall Stainless Steel Vacuum Water Bottle, and sip throughout the night so you can hydrate your body. If drinking water isn't really your thing, try this Quick Detox Water Recipe, to add some flavor to an otherwise boring beverage.
Related: 4 Easy Ways To Drink More Water Everyday
Throw Blanket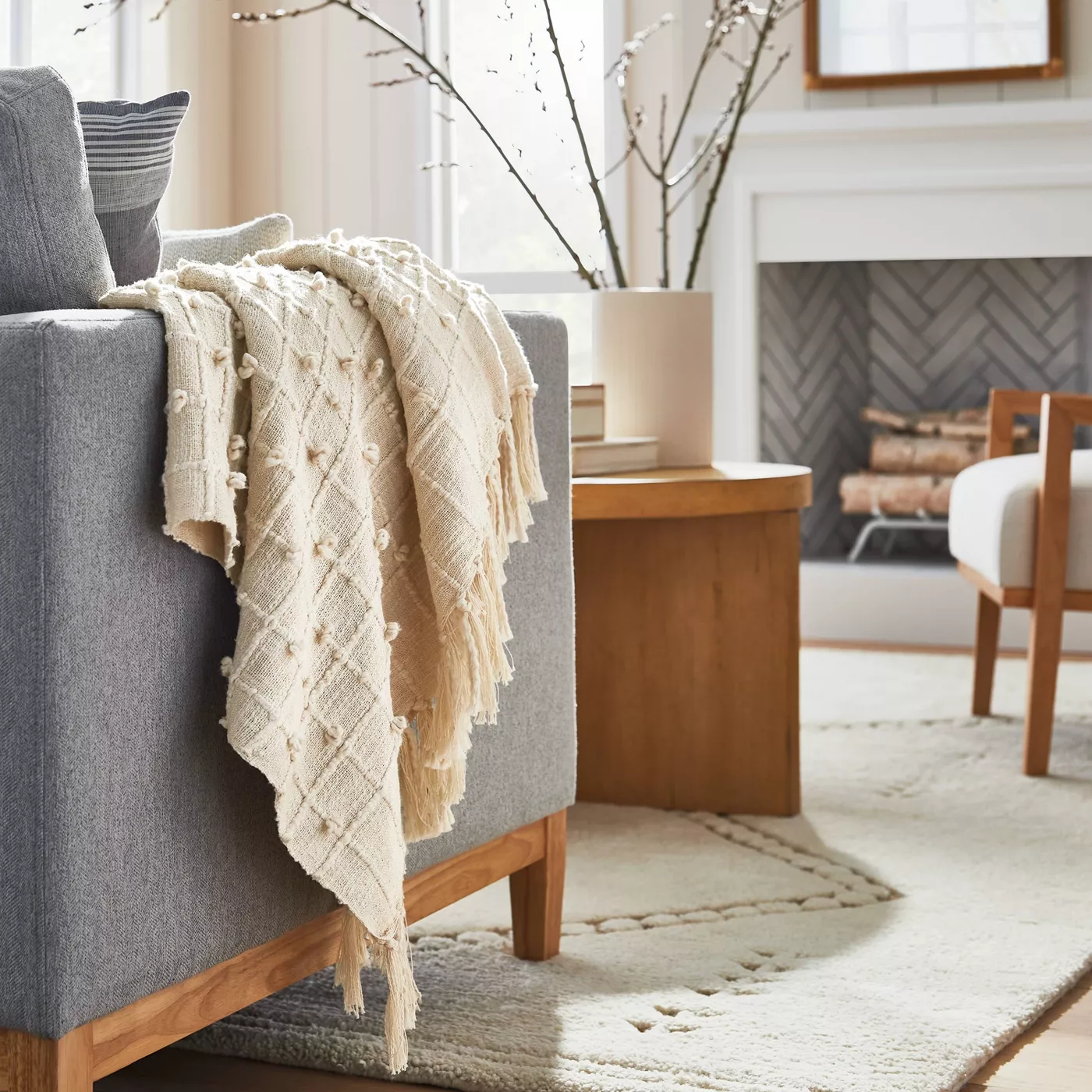 Is it even a real pamper night if you aren't wrapped in a blanket? Snuggle up in this Woven Cotton Plaid Throw Blanket to feel cozy and relaxed throughout the night. I love blankets for many reasons, not only are they the CEO of cozy, but they also are a great way to decorate a space. This throw is comfortable and will also look chic when draped across the couch when not being used.
Candle
Candles are one of my favorite parts of a pamper night because it adds such a serene and laid back touch. Candles are also ceremonial and a great way to get yourself into the mood of reflection. Light a candle when you are about to journal so that you can go into a more centered state of mind, Something as simple as watching the flicker of the candle will bring you to a peaceful place. This Mrs. Meyer's Lavender Large Jar Candle is one of favorite candles. It smells incredible and lavender is commonly used in aromatherapy due to its ability to help reduce stress and anxiety, and to promote calmness.
With these tips you should be able to create a comfortable and serene environment, perfect for a night in. What products and mindsets help you to have a more mindful and comfortable night in? Comment below.
Follow my blog for more lifestyle and wellness content.
Donation:
Want to make a contribution to the blog? Click here.
Connect with me on Instagram:
Follow me on Pinterest: