Summer is a kitchenware season. Let me explain. During the warm weather seasons, energy and joy spring through the air, and it feels like the perfect time to gather around the table with loved ones. It is the best time to take your kitchenware outdoors, have a picnic, or simply sit on the patio. Of course, you can use the same kitchenware year round, but I personally love switching out kitchenware for the season because it has a way of elevating the space and brightening the mood. Some of my favorite stores to buy home products from are Anthropologie, Urban Outfitters, and Crate & Barrel. Crate and Barrel is great for timeless pieces, while Anthropologie and Urban Outfitters have more fun and creative pieces. Usually during summertime I gravitate to more creative, unusual pieces, so I headed over to the Urban Outfitters' website and to check out what they have this season. Here are some of my favorites.
Nothing screams summer quite like a pitcher. This stripped pitcher is such a summer staple. I love the stripped detailing because it adds light and playfulness to an otherwise classic piece. The uniqueness of this pitcher makes me want to mix up some punch and have a picnic in the sun with my family and friends.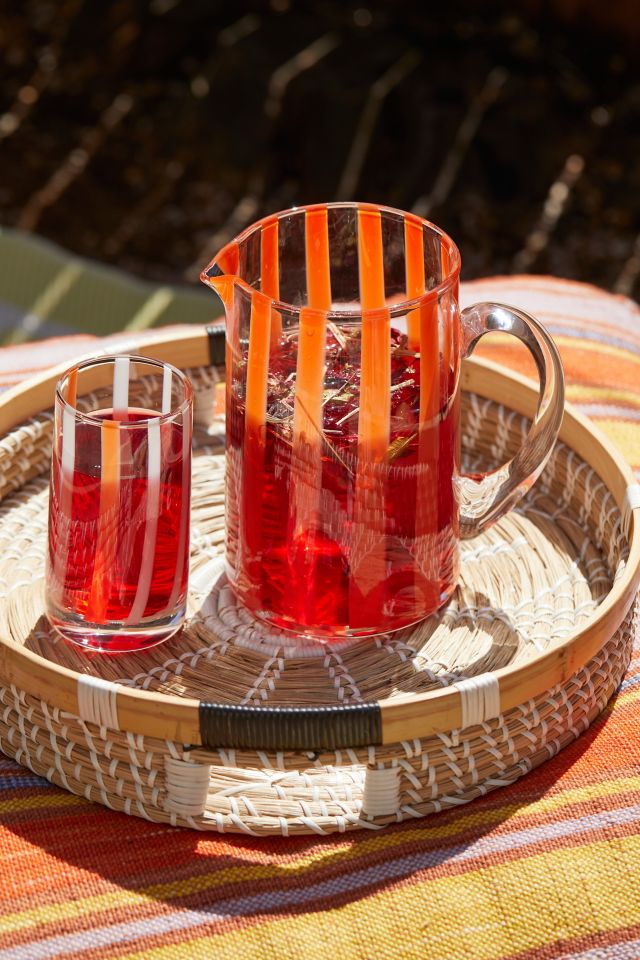 I love kitchenware that has special, unique touches. This lidded bowl is one of those products. This woven bowl is made from rattan and has rustic, blue accents. It is topped with a slanted lid handle accent that makes this bowl the perfect place to store snacks. This adds a homey touch and reminds me of the kind of bowls you would find in a quaint home.
Your fruit of the summer deserves it's own special home. Sure, you can store your berries in any old plastic container, but how cute is this colored colander?! I love berry colanders because they have such a fun, summery feel. Grab some berries, throw them in the colander and set it on the counter for an effortlessly elevated summer vibe.
Urban Renewal One-Of-A-Kind Kantha Table Runner
Table runners don't have to be just a holiday table treat, with this bold runner you can have a festive feel all year long. The runner features Kantha fabric patchwork in an array of hues and patterns. It has a bohemian inspired feel that will make your space look laidback and trendy.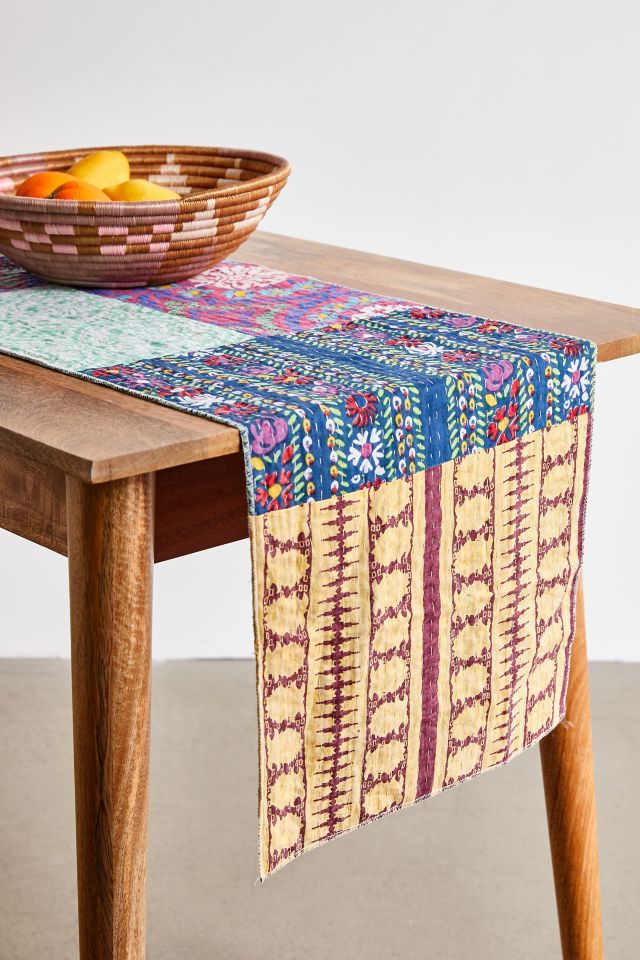 The Vegan Air Fryer: The Healthier Way to Enjoy Deep-Fried Flavors by JL Fields
I love using books as decoration because they make for a fun and educational display. A book like The Vegan Air Fryer makes for a great book to display because the cover is a conversation starter. If you have shelving in your kitchen you can place it on their for a decorative and functional display, or you can simply prop it up on a stand or against the wall. This makes a super simple decoration that you can use when you need some recipe inspiration.
Follow my blog for more lifestyle and wellness content.
Donation:
Want to make a contribution to the blog? Click here.
Connect with me on Instagram:
Follow me on Pinterest: